Country Manager
DEKRA Employment Ltd., is an agency for temporary employment, employment mediation and counseling within human resource management. It is part of the DEKRA SE holding company headquartered in Stuttgart, Germany and around the world is known for its excellent services.

On behalf of our client, JAM transfer, part of JAM Group, mid-sized company situated in Croatia with branches in Serbia and France, we are offering challenging position for:
Country Manager
Mesto rada: Belgrade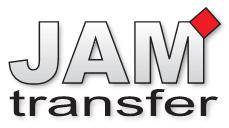 JOB DUTIES:
Leads the Company operations and ensures that all business objectives are delivered as per the set-up business plans
Accomplishes objectives by establishing plans, budgets, and results measurements
Actively builds Company image by collaborating with clients, organizations, and employees enforcing all business practices
Maintains quality service by establishing and enforcing Company standards
Increases employees' effectiveness by coaching, counseling, communicating values, strategies, and objectives
Planning, monitoring, and appraising job results; developing incentives; nurturing a climate for offering information and opinions
Timely and accurate reporting
REQUIREMENTS:
Minimum Bachelor degree
Strong experience on leader positions, 2+ years
Fluency in English, strong PC skills
Deep knowledge and understanding of the market situation and specifics
Excellent relationship management skills, strong negotiator
Analytical person with strong strategical thinking
Organizational skills and the ability to multi-task a busy events environment
Driving licence B category
Thank you for your interest.
You can submit your resumes at konkurs.rs@dekra.com.
---
Rok prijave: 26. 04. 2019.
Napomena: Samo kandidati iz užeg izbora će biti kontaktirani, ostale prijave evidentiramo u DEKRA bazu kandidata. Hvala na razumevanju.